Packers and Movers in Faridabad
Customer-Driven Faridabad
Packers

and Movers
Providing expert packing and moving services for both residences and businesses by prioritizing the needs of customers like you. Striving forward to become the best packers and movers in Faridabad.
More Reasons to Choose Us As Your
Packers and Movers in Faridabad
Our professional movers are experts in effectively packing and moving your belongings.
Our expert truck drivers are licensed and background-verified.
Our team handle all the processes from packing to unpacking seamlessly.
We offer insurance to cover any damages or losses that may occur during the move.
Our professional approach helps with the convenient movement of your belongings.
Striving to be the Best Packers and Movers in Faridabad
Movinzo is one of the best packers and movers in Faridabad offering comprehensive packing and moving services to make your relocation as seamless as possible. Our team of experienced and professional movers is dedicated to ensuring that your belongings are carefully packed and delivered to your new location with the utmost care and attention.
We will provide you with all the necessary packing supplies, and will carefully wrap and pack all of your belongings to ensure that they are protected during transport.
Our Esteemed Partners & Clients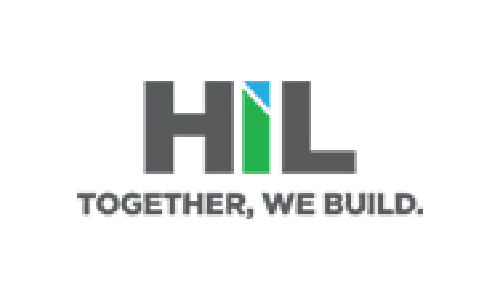 Packing and Moving Services We Offer
Domestic Packing and Moving
Commercial Packing and Moving
Residential Packing and Moving
Domestic Packing and Moving
Commercial Packing and Moving
Residential Packing and Moving
Need to move your belongings to another space seamlessly?
Movinzo made my relocation to Faridabad super easy! Their professional team handled my fragile items with utmost care, and the whole process was seamless. Highly recommended packers and movers!
Completely satisfied with Movinzo's service. I couldn't be happier with Movinzo's service. They arrived on time, were extremely efficient, and made sure everything was perfectly packed. I'm now settled in my new home, all thanks to their excellent work!
Choosing Movinzo was the best decision I made during my move to Faridabad. Their friendly staff gave their best to ensure a smooth transition, leaving me more time to focus on settling into my new neighborhood. Top-notch service!
What is packing and moving service?
Packing and moving services in Faridabad refer to packing and moving your goods to the preferred destination safe and sound.
Where do you provide your service apart from being Faridabad packers and movers?
We are reliable packers and movers in Faridabad. Other locations we serve include Gurugram/Gurgaon, Ghaziabad, Noida and Delhi.
How to avail of packing and moving services by Movinzo Logistics?
You could contact, email or WhatsApp us directly for a consultation with us.
How much does it cost to hire the best packers and movers in Faridabad?
At Movinzo – an emerging packers and movers in Faridabad, we charge according to the goods you want to move. Feel free to contact us to provide us with the details and we will furnish you with a quote.
Simplify Your Relocation Experience with Movinzo Packers and Movers in Faridabad
Are you searching for reliable packers and movers in Faridabad? Look no further than Movinzo Logistic Company, one of the leading names in the industry. With our exceptional services and unwavering commitment to customer satisfaction, we have established ourselves as Faridabad's best movers and packers. Whether you are planning a residential move or an office relocation, we have the expertise and resources to handle it efficiently.
At Movinzo Logistic Company, we understand that moving can be a stressful and time-consuming task. This is why we try to make the process seamless and hassle-free. Our team of highly skilled professionals is trained to handle all your packing, loading, transportation, and unpacking needs with utmost care and precision. 
Our unwavering commitment to providing exceptional customer service sets Movinzo Logistic Company apart from other packers and movers in Faridabad. We prioritize your satisfaction and strive to exceed your expectations with our prompt and reliable services. Our experienced team takes a personalized approach to each move, understanding your unique requirements and tailoring our services accordingly.
Why Choose Us As Your Packers and Movers In Faridabad
Track the Truck
With Movinzo, you can stay updated and have peace of mind throughout your move. Our advanced tracking system allows you to monitor the exact location of your belongings while they are in transit. Whether you're moving locally or long-distance in Faridabad, our tracking feature ensures transparency and enables you to plan your schedule accordingly. Choose our packers and movers services in Faridabad for a seamless and stress-free relocation experience.
Live Images of Goods
At Movinzo, we understand the importance of keeping you informed about the condition of your goods during the move. That's why we provide live images of your belongings at various process stages. This feature allows you to visually inspect the condition of your items and ensure their safety. Trust our best movers and packers in Faridabad to provide transparent and reliable services, keeping you well-informed throughout your move.
Extra Safety
We prioritize the safety of your belongings at Movinzo. Our dedicated team goes the extra mile to ensure your items are well-protected during transit. We employ industry-standard safety measures and use high-quality packing materials to safeguard your possessions from any damage. When you choose our packers and movers in Faridabad, you can know that your belongings are in safe hands.
Affordable Rates
Movinzo offers cost-effective solutions for your moving needs in Faridabad. We believe quality services should be accessible to everyone, so we strive to provide competitive and affordable rates. Our transparent pricing policy ensures you receive value for your money without compromising the quality of our packers and mover's services. Trust our packers and movers in Faridabad for budget-friendly and reliable relocation services.
Effective Packing and Moving
Movinzo excels in providing effective and efficient solutions for packing and moving your belongings. Our experienced packers ensure that your items are packed carefully, using appropriate packing techniques and materials. We handle each item with attention to detail, ensuring their safe transportation and delivery to your new location. Choose our packers and movers in Faridabad for a smooth and seamless moving experience.
Licensed and Background-Verified
Movinzo takes pride in being a licensed and background-verified service provider. Our team of professionals undergoes thorough screening and verification processes to ensure your safety and security. Knowing that you are dealing with a reputable and legally compliant company, you can trust our packers and movers in Faridabad to deliver reliable and trustworthy services.
Insurance Coverage
We understand that accidents can happen, despite our best efforts. To provide added protection and peace of mind, Movinzo offers insurance coverage for any damages or losses that may occur during the move. Our comprehensive insurance policies safeguard your belongings and provide financial compensation in the unlikely event of any unfortunate incidents. Choose our packers and movers in Faridabad for a worry-free relocation, knowing that your items are covered by insurance.
The Benefits of Hiring Packers and Movers in Faridabad
When it comes to relocating, the task of packing up your entire household or office can be overwhelming and time-consuming. That's where the need for hiring packers and movers becomes crucial. By entrusting your move to the best movers and packers, you can experience a range of benefits that make the entire process seamless and stress-free.
Efficient and Professional Service
Hiring packers and movers ensures that trained professionals with expertise in efficient packing and moving techniques handle your move. With their experience and knowledge, they can efficiently pack, load, transport, unload, and unpack your belongings, saving you time and effort.
Safety of Your Belongings
One of the significant advantages of hiring the best movers and packers is the assurance that your belongings are in safe hands. Professional movers use appropriate packing materials, techniques, and equipment to ensure the safety of your items during transit. They carefully handle fragile and valuable items, minimizing the risk of damage or breakage.
Time and Energy Savings
Packing and moving can be arduous and require significant time and energy. By hiring packers and movers, you can free up your time and focus on other tasks related to your move. The movers will take care of everything, from packing to unpacking, allowing you to relax and settle into your new space.
Smooth and Organized Process
Professional packers and movers have a systematic approach to the moving process. They create a detailed plan, ensuring your belongings are packed, labelled, and organized properly. This systematic approach smooths the entire process and helps you easily locate and unpack your items at the new location.
Insurance Coverage
Reputed packers and movers offer insurance coverage for your belongings during the move. This coverage provides financial protection in case of unforeseen circumstances or accidents that may damage or lose your items. Insurance coverage gives you peace of mind and an added layer of security.
Enjoy a Hassle-Free Relocation with Movinzo 
With Movinzo, you can expect professionalism, efficiency, and transparency at every step of your relocation journey. We have a track record of successful moves and countless satisfied customers, making us the preferred choice for individuals and businesses in Faridabad. Trust us to handle your move with the utmost care and professionalism, ensuring a smooth and stress-free transition to your new destination.
Choose Movinzo for your packing and moving needs in Faridabad and experience the difference our expertise and dedication can make. Contact us today to discuss your requirements, and let us make your relocation a seamless and enjoyable process.